Friends, I'm so excited! I've been doing lots of browsing online at different fabrics, trying to find ones I like for baby Roo's room. I've been searching for fun combinations of lavender, and actually have had a specific polka dot/stripe/floral idea in my head (somewhat inspired by these fun combos I had filed away for if we had a boy:)
(here's the source)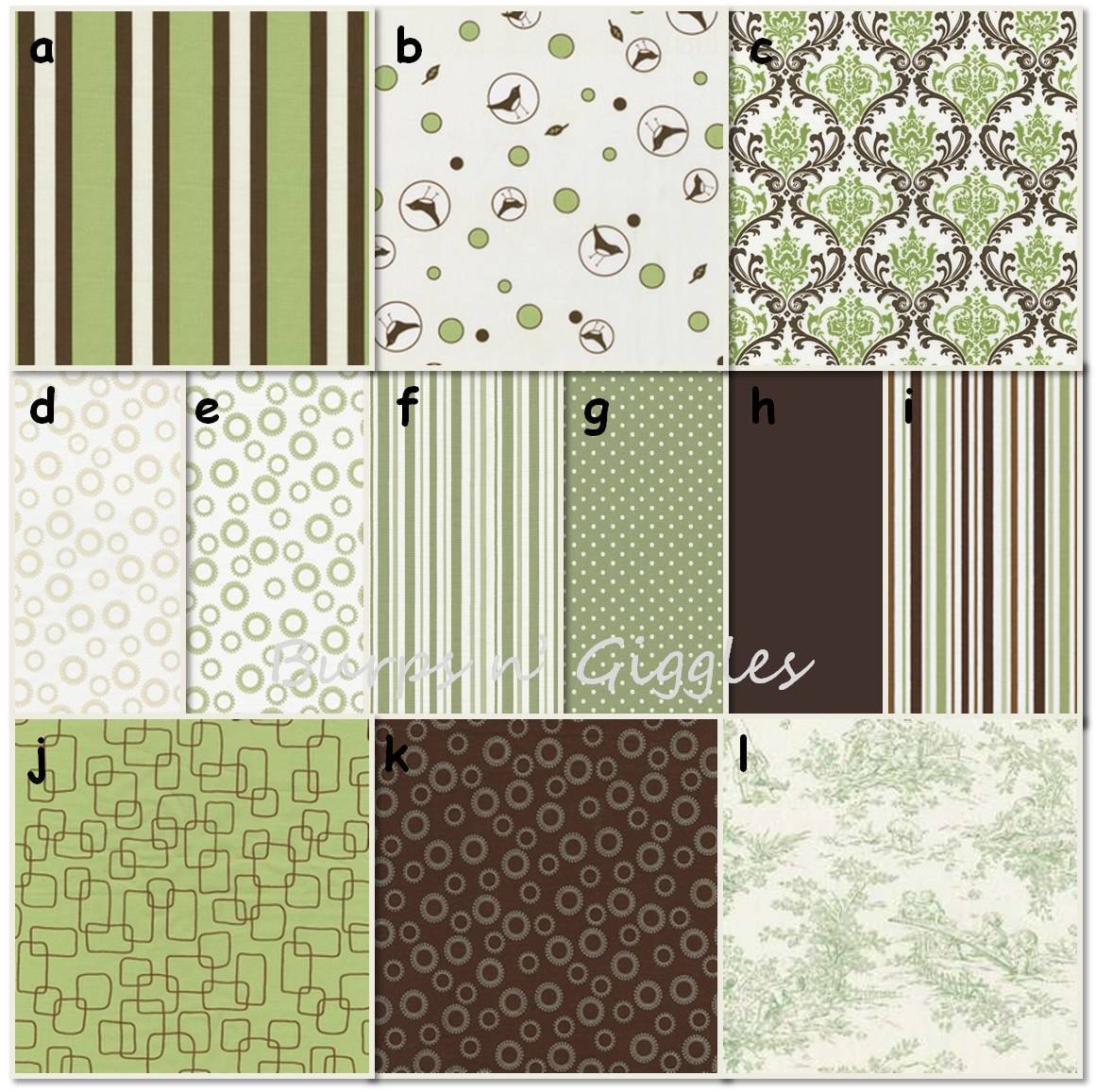 (from this etsy shop)
Well, I have not been having much luck online. Turns out, sometimes you still have to do things the old fashioned way! Today I hit the jackpot! I went to Hobby Lobby and then to Joann's, and bought 1/8 yard each (the smallest cut they'll sell you) of 14 different fabrics I found. Yes, that seems a bit excessive, but this way I can have them home and show them to James and decide with less pressure! Want to see what I found? :)
Some of these are EXACTLY what I've had in mind! You can see them closer in the following pictures. I'm hoping we can make some decisions some because I have several coupons that expire in the next few days and I'm wanting to get everything super on sale! Because I'm not in a hurry, I think I'll wait and just pick up pieces as I get the coupons or as the fabrics (once we choose them) go on sale around different holidays! :)
I really love this middle one-the purple and gray flowers. The purple, though, is a little darker then the purple in some of my other favorites, so we'll have to see if we can make it work! :)
These top two are the ones I've been searching for! The polka dots and stripes are BEAUTIFUL! Though now that I look at them in person, they seem really...baby. The light pastel of it goes against my natural inclination towards flair...we'll see!
These are a little less favorite, though I am really digging the middle one here-crazy daisy! :) This top ones isn't an exact match, but it's one of the few flannels I found that was even close to matching our color scheme...I don't know!
The above were all from Joann's. These five are from Hobby Lobby. I really LOVE the two purple/green/blue fabrics, and they coordinate SO nicely! But I don't know that it's exactly what I have in mind for this project. Plus they have a lot more white than I'm hoping to use. The bottom tiny polka dot one is the only other flannel I found. I heart it.
So what do y'all think? Aren't they ALL adorable? I'm super excited even just to have found (so nearby!!) some good options!
On the flip side, the Joann's website is SUPER not helpful. I called customer service to see if I was doing something wrong searching for the items on my receipt (I wanted to price them online, follow sales, maybe use some coupons, etc). Of the 9 items I bought today, 3 of them are available online. But it doesn't say "this item is only available in stores," it just says there is no such item. But at least now I know what it's going to take to work this system! :) I will drive to the store to use my coupons if it means I can make all these fun bedding things for my baby girl! :)